House Recycling
One of our House Competitions is Recycling. Students can place plastic bottles into a machine and those bottles are then collected and recycled by a company called Excel Vending for a variety of uses from insulation to sleeping bags to clothing to garden furniture.
The machine was installed in March 2019, and just in the 3-4 months between then and the summer holidays we recycled 15,500 plastic bottles! Not only is this excellent for the environment, we also save money by filling up the school bins more slowly and needing less rubbish collections.
The final scores by house for the year were as follows: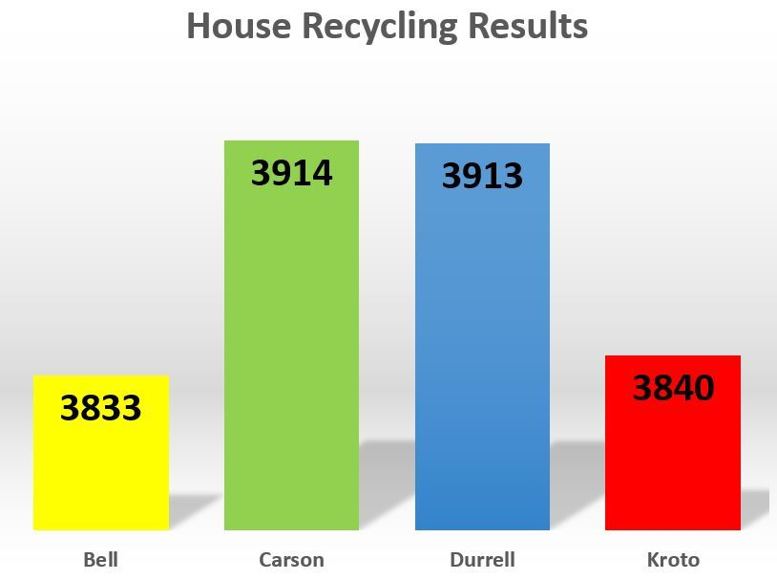 Well done Carson House with the narrowest of victories!