At Monk's Walk, we want to prepare students for life beyond school, in what is a rapidly changing society. We do this by helping them to develop their MONKS Character Habits which are based on the Hertfordshire Skills Framework for Employability. Through our guidance students learn how to motivate themselves to take up any opportunities made available to them. We encourage them to become notable through their positive actions in and outside the classroom as well as always showing kindness, courtesy and respect in our varied and diverse school community. They will achieve this by learning how to self-regulate to become co-operative, resilient and well-rounded young people who are looking to add value to their wider community.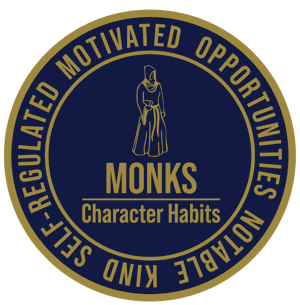 This means that at Monk's Walk School WE ARE…
· Motivated, able to prioritise and be proactive
· Opportunity taking, ambitious and adaptable
· Notable, confident and team players
· Kind, show respect and have good manners
· Self-regulated, co-operative, resilient & safe
---
We also recognise that education is about much more than learning how to perform mathematical calculations, conjugate verbs, recount historical events or identify chemical reactions. We pride ourselves on giving our students a well rounded education that prepares them fully for the challenges they will face after they leave us.
To that end we provide a full social, moral, spiritual and cultural education, to enable them to reflect on their beliefs and those of others; understand moral and ethical issues and recognise the difference between right and wrong; engage with society with respect and tolerance; and appreciate the diversity and strength of British culture.
The documents below provide further details of how we accomplish this:
Social, Moral, Spiritual and Cultural Provision
EQUALITY, DIVERSITY AND INCLUSION REPORT